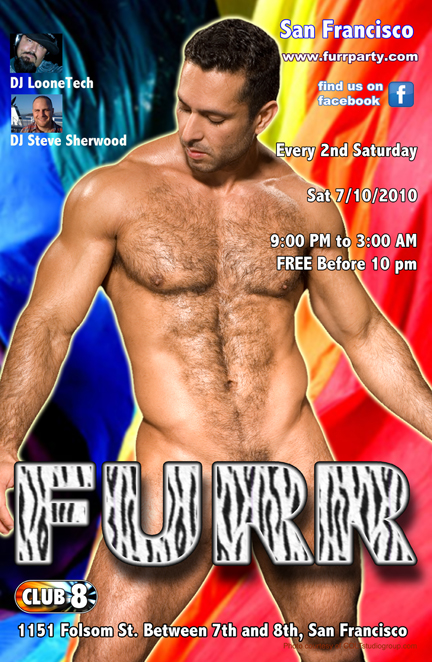 So you want to go to the beach and show off your hairy chest? Have I got a contest for you!
We are holding a Hairy Chest Contest at the next FURR, and the winner will get a free two-night stay at an amazing gay resort in sunny Florida.
Yes, Florida! Just one block away from Sebastian beach in Fort Lauderdale. The winner gets two nights free accommodations at the fabulous Coconut Cove, one of the oldest and most fur-friendly gay resorts in Fort Lauderdale.
Are you game? Come to FURR on July 10 to help decide on who should win…or join the contest yourself!
We've also got a special treat for you. Two new DJs to keep your furry body hot and sweaty all night, dancing to their beats: DJ LooneTech, and DJ Steve Sherwood
It's free before 10 PM, so get there early on Saturday, July 10, at Club 8 on Folsom St. in San Francisco. And take that shirt off!